The DSC 2017 will take place in Stuttgart, Germany in a building belonging to the University called Universität Stuttgart: Pfaffenwaldring 47 70569 Stuttgart
Arrival by airplane
The closest airport is Stuttgart airport, located at about 12,1 km of the university from Stuttgart.
The journey from the airport to the location of the event takes less than 20 minutes by taxi.
You can also take the S-bahn from the airport (station: Flughanfe-Messe). You have to take line 2 or 3 and stop at the station "Universität"( 7 stations-long).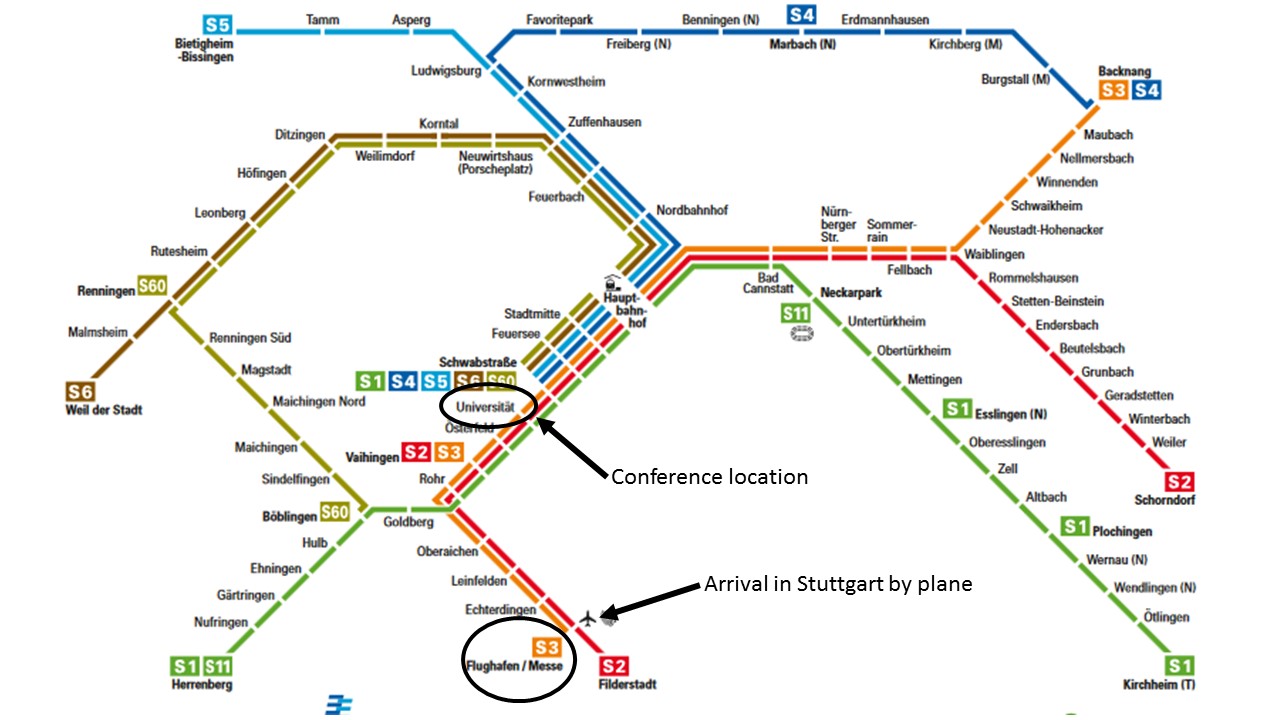 Arrival by train
Stuttgart central station is located at the north-east side of central Stuttgart. You have to take S-bahn line 1, 2 or 3 from station "Hauptbahnhof" to "Universität" (4 stations).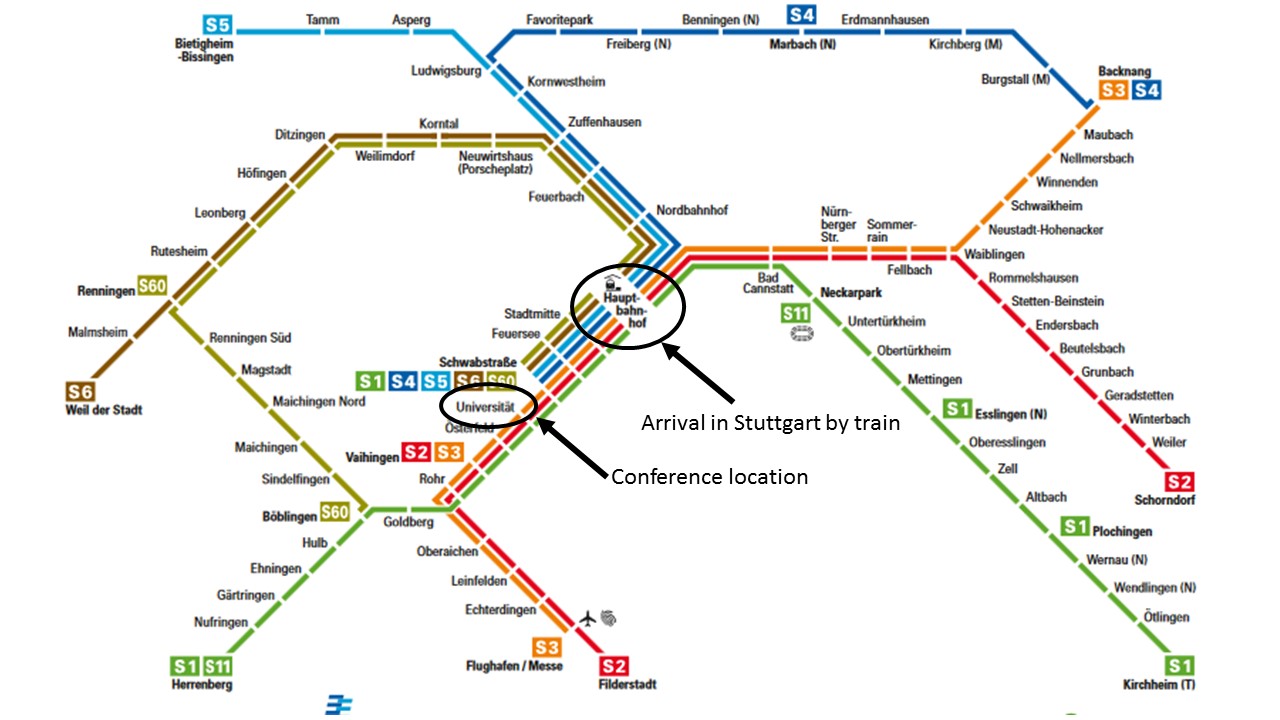 Arrival by car
Stuttgart can be reached from the motorways B27 and B14. The exact address is Pfaffenwaldring 47 70569 Stuttgart.
Nevertheless, the parking slots are located nearby the University. You can reach it at Pfaffenwaldring 11 70569 Stuttgart (in blue in the map bellow)